Botanica Garden Windows
Botanica Garden Windows

General Information
The Botanica™ Garden Window was designed as a completely new product, not an adaptation of an old system and features several unique details that will set it apart from the competition.
Extensive market research and over 70 years of industry experience went into the design. The goal was to architecturally engineer a unique window that would both be aesthetically pleasing and solve many of the problems inherent with the adapted older designs on the market today.
The front opening sash concept increases the structural strength of the overall framing system to reduce or eliminate the need for underside supports. Keeping in true FEN-TECH tradition, custom sizes are always available.
*Product as shown has optional extension jamb staining to match seat board laminate.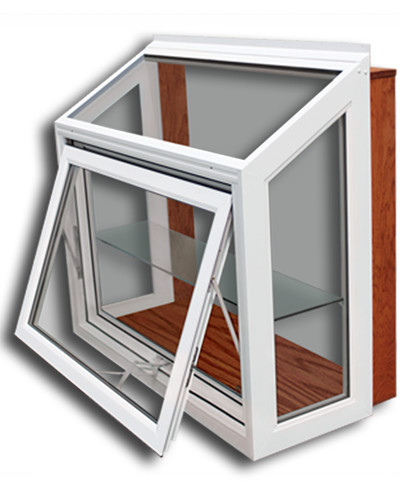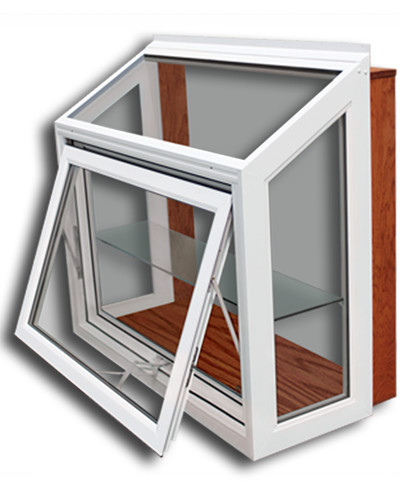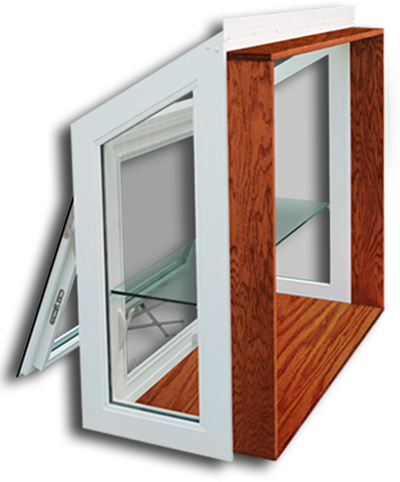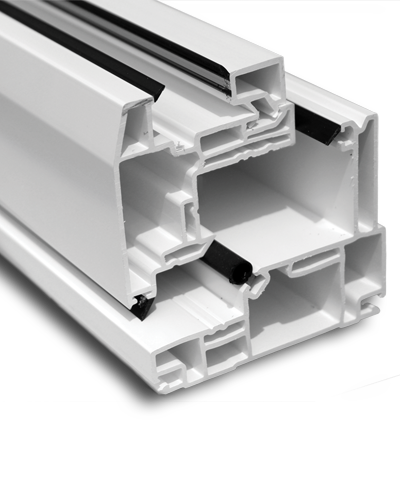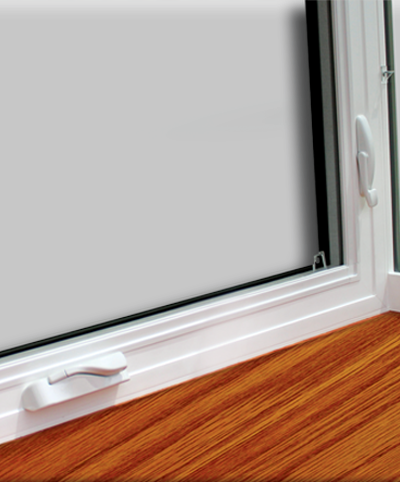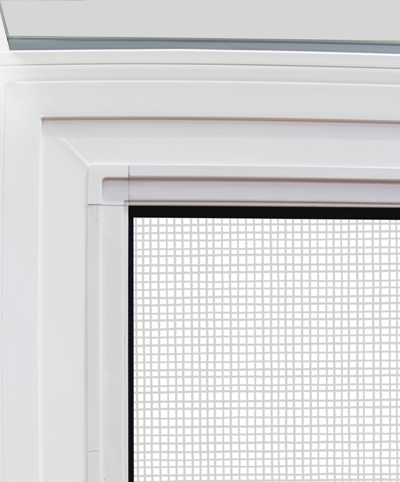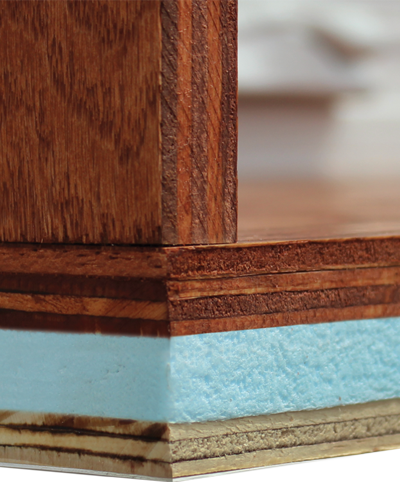 Click on the thumbnails to view enlarged images
chevron_left chevron_right
Explore Design Features
Click any number below to view a feature
Frame
Direct Set side, Front Awning Design
17.5" projection
3/4" x 4 9/16" Oak Extension Jambs
Top lite at a 30° Angle for Increased Viewing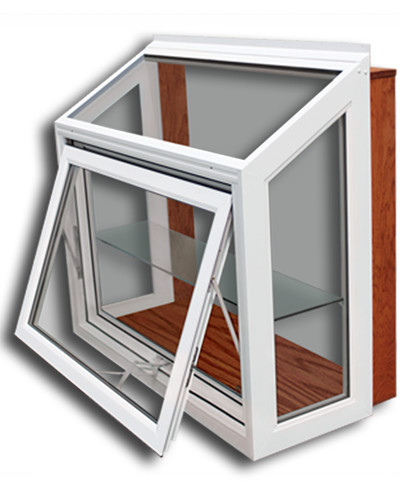 Glass
Tempered Top Lite
Charcoal Gray Spacer
Cardinal 272 LE (#2 Surface) / Argon / Clear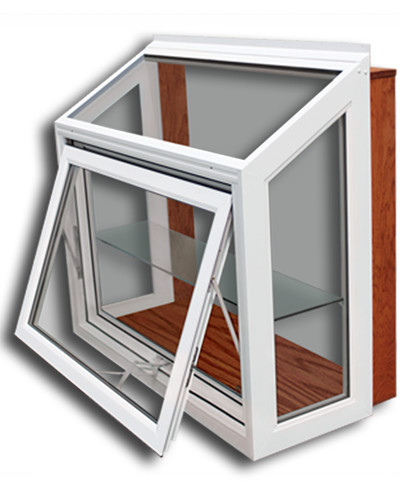 BetterVue Tab-less Screens
Standard BetterVue screens that lock in place with a tab-less system to improve look and ease of installing.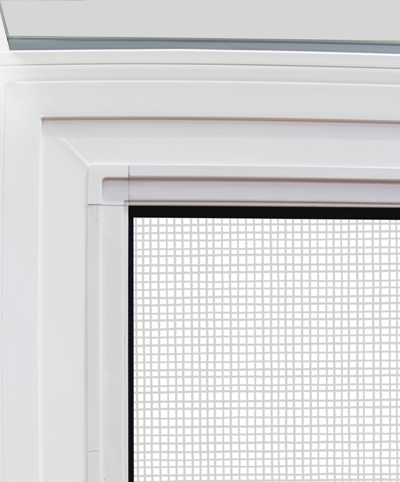 Glass Shelf
10-1/4" deep, 3/8" thick glass shelf with polished edges, brackets and installation instructions.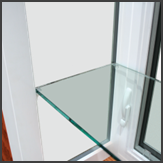 Seat Board
Standard 1-1/2" thick oak insulated seat board with white vinyl underside.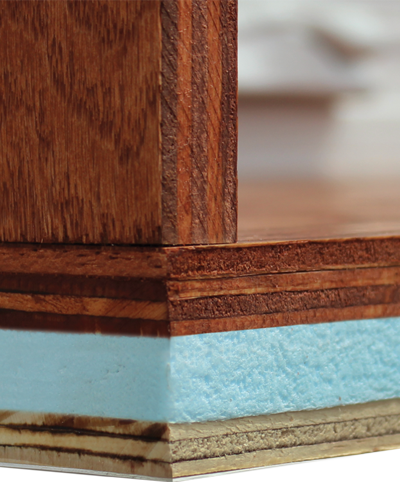 Hardware
Standard hand crank hardware with a two point locking system for added security and weather tight seal.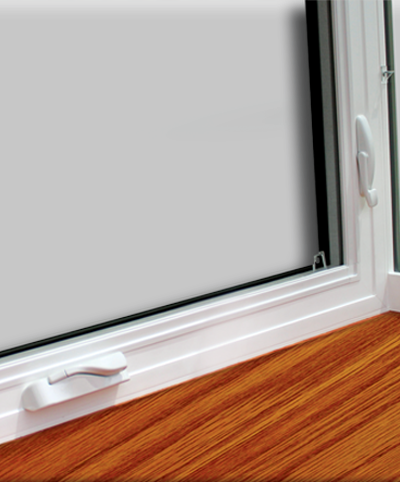 Center & Side Post Frame
Two multi-chambered frames mulled together. This design adds strength and increases viewing area.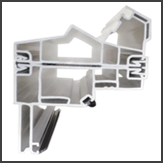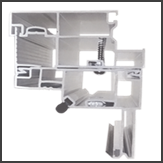 Triple Seal
The opening sash design includes 3 seals to keep out the elements.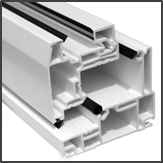 Your Window, Your Way
Below is the information you will have to provide, as well as the many options we offer for colors and finishes
Rough Opening Height
Rough Opening Width
Jamb Width
Frame Colors

White

Tan
Seat Board Finishes
Unfinished Real Wood

Oak
(Standard)
Tier 1 Laminates

White

Tan
Tier 2 Laminates

Edgewood Sycamore
(Maple)

Castle Oak
(Light Oak)

Exquisite Elm
(Dark Oak)

Sunset (Light
Cherry)

Vantage Point Walnut
(Dark Cherry)
Test Window
Below are the specs of the test window
48" x 50" model 6000S
3/8" Annealed Glass Shelf
Double Strength Tempered Top Glass
Double Strength Annealed Side & Front Glass
No reinforcement or underside supports
Test Results
Below are the results of the test window
Water Rating
DP 80, the highest rating AAMA recognizes
This rating is the equivalent of 8" of rain per hour, or 5 gallons per square foot with a 69 mph wind
Structural Rating
DP 60 (overload rating of DP 90)
This rating is the equivalent of a 190 mph wind tested with both positive (inward) and negative (outward) force
For comparison, a category 5 hurricane has a wind speed of 157 mph or more
Air Rating
.01
This rating equates to .01 cubic foot per minute per square foot of exterior surface area of air infiltration with a 25 mph wind
Load Test
.01
This equates to a .01 inch sag in the bottom front of the window with a load of 8 pounds per square foot calculated over the area of the glass shelf and seat board combined (85 pounds in this particular test)