Arched Single-Hung Windows
Arched Single-Hung Windows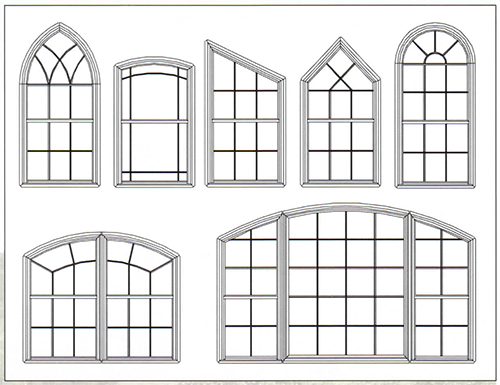 Custom Grilles
Replacement or new construction, custom grilles will complement any window style.
Lasting Finish
Integral color throughout the vinyl will never need painting.
Weather Tight
The dual positive-action cam locks and interlocking sash provide maximum protection against wind and water penetration.
Easy Clean
The tilt-in sash on our single-hung windows makes cleaning from the inside easy. Windows are also available with a variety of Low-E coatings as well as "easy clean" coated glass.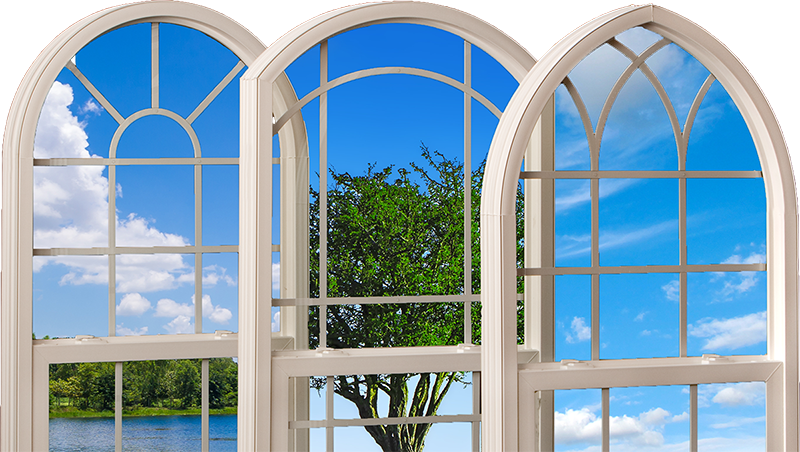 The Efficiency
The Efficiency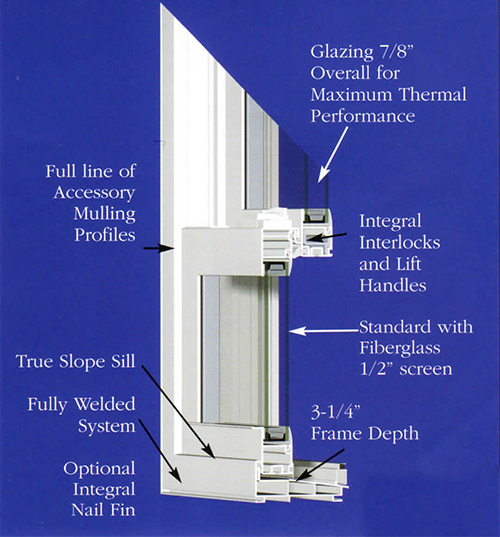 Durability
Fusion welded corners and a multiple hollow chamber design build strength and thermal efficiency into every window.
Energy Efficient
Our multiple hollow chamber design, weather tight seal and interlocking sash produces a thermally efficient window that is resistant to extreme temperature transfer.
Installation
Each window is made to your specifications for easy and efficient installation. Integral nail fin design is available for new construction projects or with block frame option for replacement applications.
Optional Curved Wood Extension Jambs and Casings in Pine, Oak or Cellular PVC